Automation and digitalization of temperature measurements is a cost-effective way to ensure food safety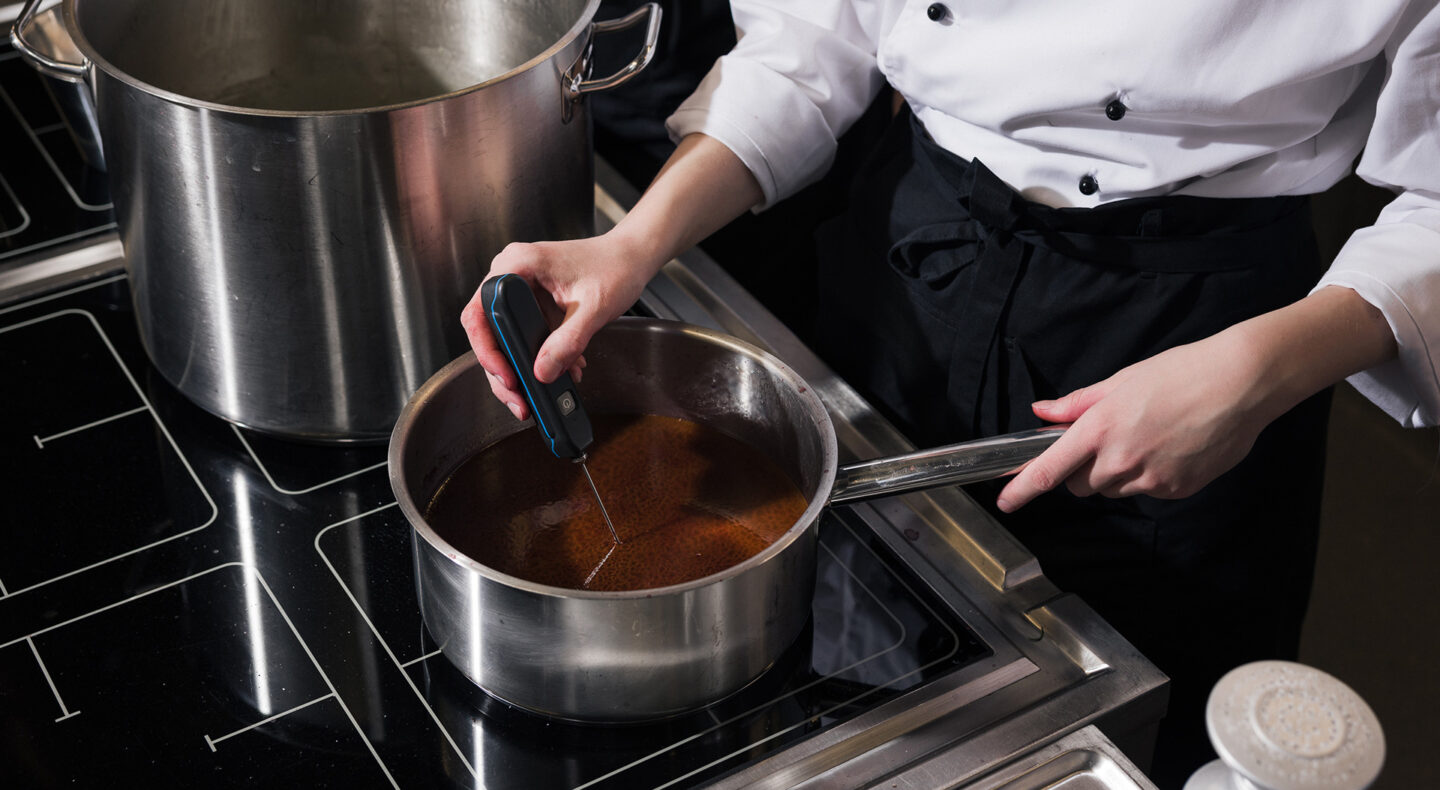 The NSnappy self-monitoring service truly digitalizes all self-monitoring tasks, eliminating the need for manual recording. In this article, we will explain how NSnappy streamlines temperature monitoring and temperature measurements in professional kitchens.
NSnappy automates the monitoring of temperatures in different areas of the kitchen and digitalizes the temperature measurement tasks related to self-monitoring in a professional kitchen. Digitalization helps you get rid of the confusing stacks of self-monitoring paperwork, which is not only a matter of responsibility, but also facilitates the "necessary evil" of self-monitoring by making it a clear and automated routine. It also helps you complete tasks without relying on memory alone.
With NSnappy, you can perform and automate the following temperature tasks
Temperature measurements
Food reception checks

Temperature measurements for products arriving from the wholesaler

Sample measurements

Internal temperature measurements of food being prepared, served and dispatched
Surface temperature measurements
Automatic temperature monitoring
Temperature monitoring in dry, cold and freezer storage facilities, display cabinets and drawers
Cooling control

A cooling measuring instrument that measures the cooling duration and temperature

Dishwashing temperature measurements

Washing and rinsing water temperature measurement
Temperature measurements
With temperature measurements as clear tasks in NSnappy, it is easy to complete tasks in the hustle and bustle of everyday life. The service provides employees with an up-to-date list of tasks to be carried out and information on where and when temperatures need to be measured. The tasks can be accompanied by video instructions on how to perform the measurement correctly to facilitate induction, for example.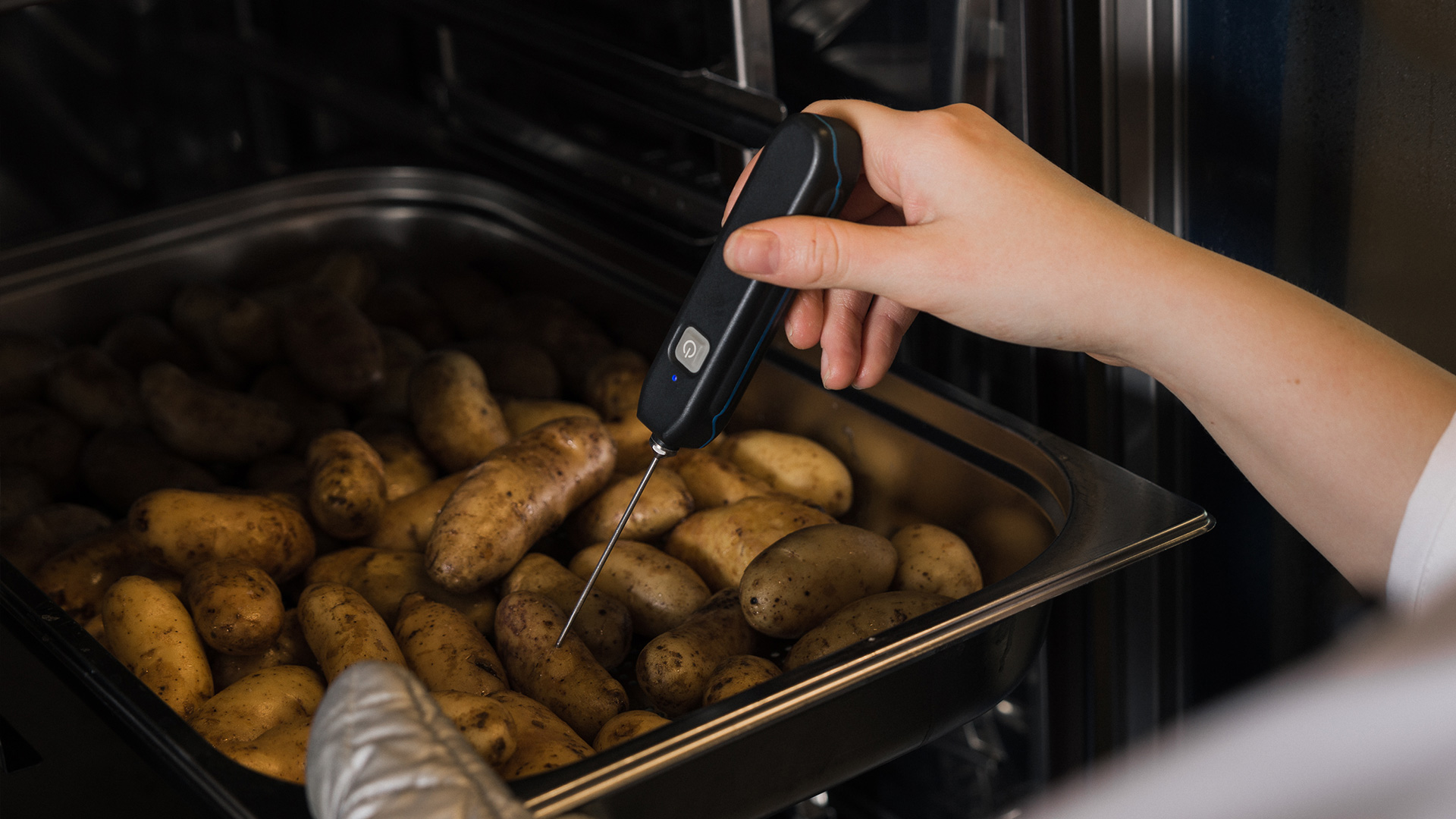 The internal temperature of a potato can be measured quickly and reliably with a probe thermometer. The measurement result is automatically sent to the NSnappy program.
Taking measurements is quick and easy, as the wireless measuring instruments work seamlessly with the digital service. The measurement result is automatically sent from the measuring instrument to the cloud, which reduces the amount of manual work and prevents recording errors.
Taking temperature measurements in a systematic and clearly managed way helps ensure food and customer safety. Digitalization and automation also make kitchen operations more transparent and traceable. For example, measurements from reception checks can be used to reliably verify that the food was the right temperature when the kitchen received it.
Automatic temperature monitoring
Thanks to NSnappy's automatic temperature monitoring, real-time information on dry, cold and freezer storage temperatures is always available up-to-date on the digital service and there is no need to manually record any temperatures.
When the limit values are deviated from, warnings and alarms immediately inform about the deviation: For example, if the cooking temperature is not hot enough, an alarm will sound. Or if the refrigerating room gets too warm, there will be a warning and, if the situation persists, an alarm.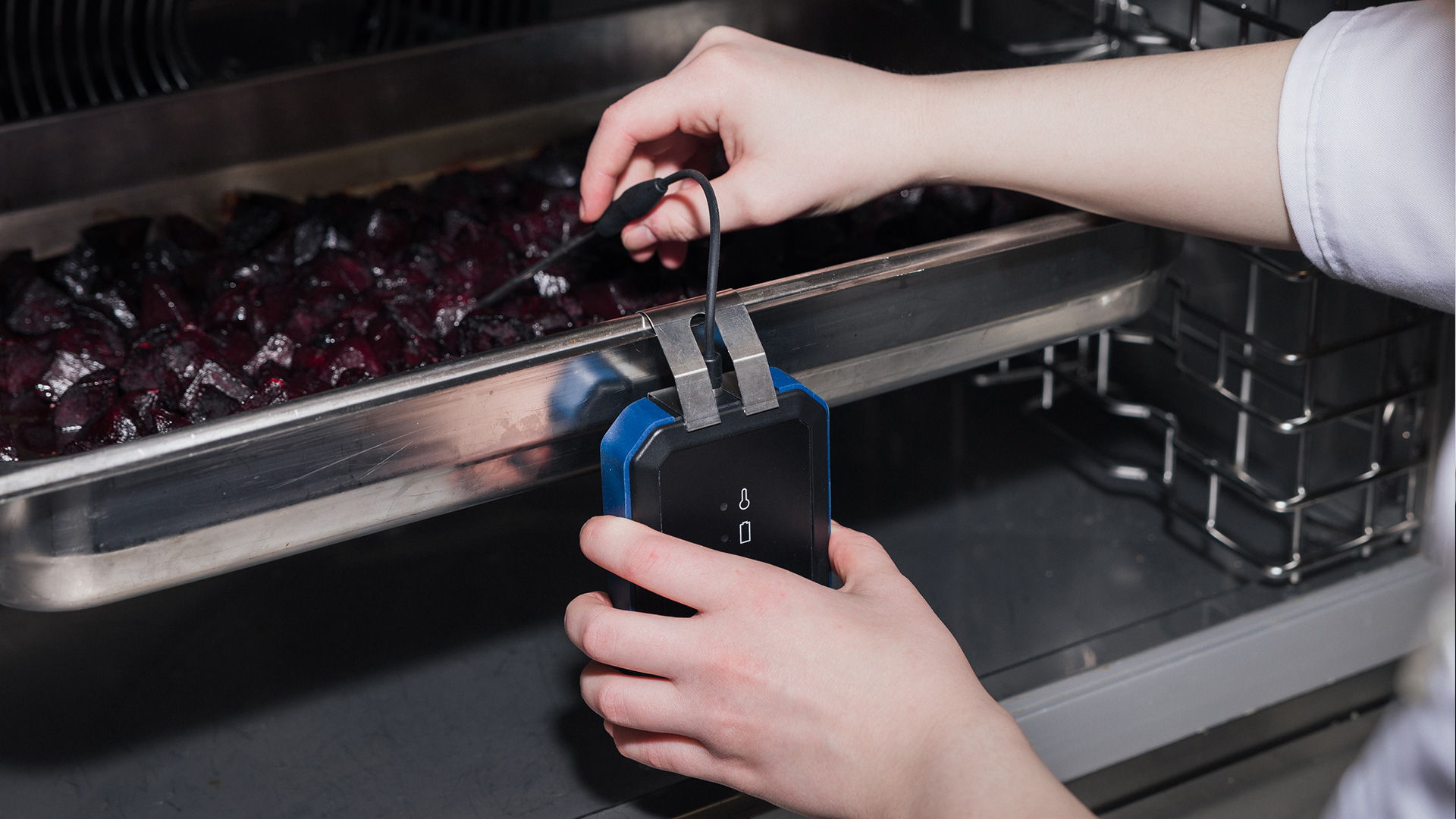 Microbes proliferate most readily at temperatures between +6 and +60 degrees Celsius. Food safety is ensured by avoiding this danger zone at all stages of food production. For example, in the cooling process, the temperature of the food to be cooled must drop from +60 °C to +6 °C in no more than four hours. NSnappy's cooling measuring instrument is designed for accurate and automatic measurement of cooling. The instrument and the program ensure that the temperature of the food to be cooled drops from +60 °C to +6 °C in no more than four hours.
Real-time monitoring tells you if all is well
NSnappy is also a management tool. The versatile reporting tool provides the manager with an aggregated view of deviations, equipment temperatures (dishwashers, refrigerating rooms, freezers, blast chillers) and food serving temperatures, among other things. Up-to-date information allows for quick response and the development of activities based on the data.
In addition to saving time, NSnappy also helps you save energy and extend the service life of your equipment. Based on the measurement results, the kitchen equipment can be adjusted to operate optimally, thus reducing energy demand and maintenance costs.
---
Want to learn more about the digitalization and automation of self-monitoring temperature tasks? Contact us!