Our operations are certified
Nokeval Oy enables customers to develop their operations into smarter and more responsible. Our value proposition is that we are committed to pursue a sustainable outcome that satisfies all parties concerned. The core of our solutions are our customers, which is a requirement for long-term success. Each customer is highly valued, and we promise to serve each customer with high standards in the same manner that we would like to be treated.
We constantly keep track of new and trending technologies and apply them to customer needs. In addition, we closely monitor customer satisfaction and respond accordingly. Our customer-oriented approach means resolving the challenges of our customers. We resolve these challenges either through our own products and services, our represented products, or by designing and manufacturing a new product or service. We strive to increase the customer knowledge that Nokeval can help customers find optimal solution for their needs.
The following certificates are proof of the quality and responsibility of our operations
The ISO 9001 certificate

The ISO 9001:2015 certificate shows that our operations meet a wide range of criteria pertaining to quality and process control, our stakeholders and customer experience.
The ISO 9001 certificate sets us several quality control requirements that we must meet. In practice, this refers to the organizational structure, the processes, procedures and resources in use at our unit and the efficient management of these elements. In addition to that, better responses to our customers' needs is an important quality control factor.
Nokeval's entire operations are run and managed in accordance with the ISO 9001 quality certificate.
The Koodia Suomesta label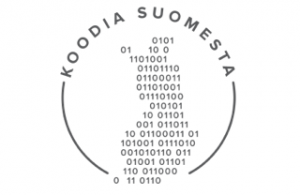 The Koodia Suomesta label indicates that our software products and services have been developed and made in Finland.
The Koodia Suomesta label means that a software product or a service has been developed and made in Finland. In order to be granted this label, at least 80% of a finished software product must have been created in Finland, or at least 80% of all the software development services provided by a company to its Finnish customers must originate in Finland.
100% of Nokeval's off-the-shelf software products and services are developed in Finland.
The Avainlippu label

The Avainlippu label shows that we employ in Finland, as our products and services are designed, developed and manufactured in Finland.
The Avainlippu label is granted by the Association for Finnish Work to products manufactured or services provided in Finland. The label tells customers purchasing these products and services that they come from Finland. An additional requirement for Avainlippu service providers is that either a significant proportion of their owners are Finnish, their management is Finnish or their headquarters are located in Finland. The Avainlippu label is widely recognized.
Nokeval's IoT solutions as well as fiber clothes have been granted this label, because products and services have been designed and developed as well as manufactured in Finland. Furthermore, the company's head office and management are located in Finland and the company is 100% Finnish-owned.
The FSC certificate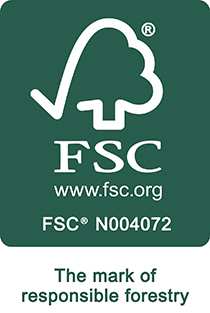 The FSC certificate is a proof that the cellulose used as a raw material in our product NHygiene® Biofibre cloth comes from responsibly managed forests. Granting of FSC trademark license requires that the entire product manufacturing process from wood to the final product is traceable, so the consumer can be sure of the product's responsible origin.
FSC (Forest Stewardship Council) is the world's most trusted responsibility certificate for forest products. Responsibility includes nature and environmental values, social rights and economically sustainable forest management. FSC certification is monitored by impartial, accredited auditors.
Read more about FSC on the FSC Finland's website.