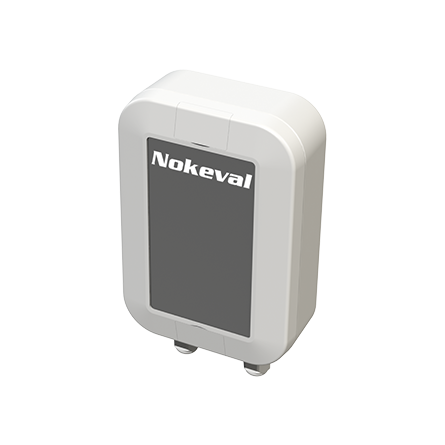 Stable-LWEU-T-DI
The Stable transmitter has primarily been developed for demanding remote monitoring sites, such as pole and pad mounted transformers and power centers and rooms. The device has temperature measurement with both an internal and an external sensor and also 3 digital input channels for e.g. door switches.
With Stable you can cost-effectively connect the distribution substation to the remote monitoring circuit in a location where cable network connections are not available.
The device measures the temperature every 2 minutes and sends the reading to the cloud once an hour. In addition, if the measured temperature rises above e.g. +85 °C, or if the status of one of the three digital inputs changes, the data is sent to the cloud immediately.
Product code: 20782
Ask for an offer
User manual and brochure
Environment
Storage conditions: -40…+70 °C, non-condensing
Operating conditions: -30…+60 °C, non-condensing
Protection class: IP67
Enclosure material: UV resistant ASA plastic
Dimensions
Dimensions: 151 x 90 x 40 mm
Weight: Approx. 250 g including batteries
Temperature measurement (Pt100)
Sensor: Pt100
Measurement range: -200…+650°C
Accuracy: 0.05% rdg + 0.2°C at 25°C ambient
Thermal drift: 0.01°C/°C
Cable length: <30 m
Temperature measurement (Internal)
Measurement range: -40°C .. +125°C
Accuracy: Typically ±0.5°C
Digital Inputs
Radio connection
Description: LoRaWAN standard, EU 868 MHz frequency range
Transmitter module: Murata ABZ-093 LoRaWAN modem
Antenna: Internal
Frequency: 863-870 MHz (LoRaWAN 1.0.2 EU band)
Power: Max +14 dBm E.R.P.
Range: Depends on environment, line-of-sight up to 10 km
Transmission interval: Configurable: 5min / 10min / 15min / 20min / 30min / 1h / 2h / 3h / 4h / 6h
Measurement interval: Configurable: 1/2/3/4/5/10/15/20/25/30/45/60 min
Power supply
Type: 3.6 V Lithium Thionyl Chloride (3 x AA size)
Battery life: 10 years with 1 hour transmission interval and 2 minutes measurement interval