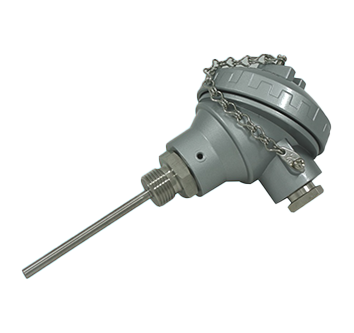 PPTK process connection
Pt100 sensor with protection tube and R½" process connection.
Ask for an offer
An interchangeable Pt100 measuring insert is installed inside a protection tube and supplied with a ceramic coupling ring or steel mounting plate for a 2-wire transmitter HTB230 (option). The diameter of the measuring insert is 6 mm, with a 3-wire or 4-wire connection, accuracy class A. Maximum temperature +400°C.
Sensor length range 50…510 mm, diameter Ø 10 mm. Process connection G½" (R), material 1.4571.
If the connection box needs to be outside the insulation, choose model PPTH with a collar.