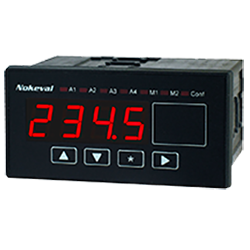 PME600 panel meter
Easy to use and reliable panel meter for temperature sensors and process signals. Wide operating voltage range. Upper and lower limit alarms.
Product code: 94292
Ask for an offer
nput signals: Pt100, thermocouple K and 4-20 mA/0-10 V
Alarms:  Upper and lower limit alarm
Model PME610 also has an output signal.