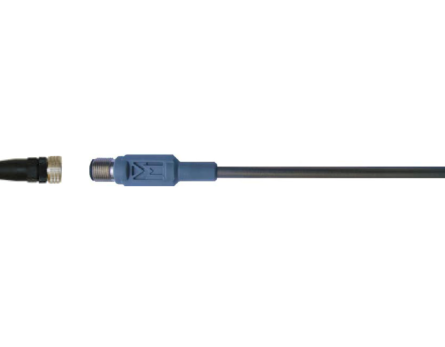 TRE-EVO probe sensor with a transmitter
Temperature sensor with a programmable 2-wire transmitter. The transmitter is located directly on the sensor connector.
Ask for an offer
Sensor length: 100, 150 or 250 mm
Sensor diameter: 3 or 6 mm.
Transmitter measurement range freely programmable
Temperature range: -50…350 °C.
Accuracy class A
M12 cable connector is supplied as an option.
Mounting accessories: Mounting flange for sheet metal duct, compression fittings for process pipes.
The transmitter can also be mounted on the sensor cable further away from the sensor, suitable for all Pt100 cable sensors.