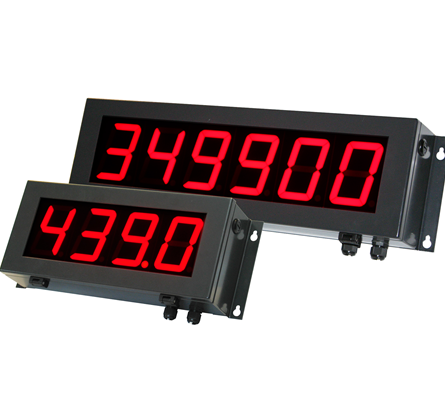 FD100A4-2051 large field display
Model 2051 is for pulse sensors such as NPN, PNP, Namur, contact or Pickup sensors. The input frequency range is very wide from hours (0.0001 Hz) up to 5 kHz. The display can be scaled on the whole display range using the front panel keys. 4 digits.
Product code: 94624
Ask for an offer
FD100 field display series includes 4- and 6-digit models. Number height is 100 mm. The displays are based on the 2000 cards of the panel meter series.