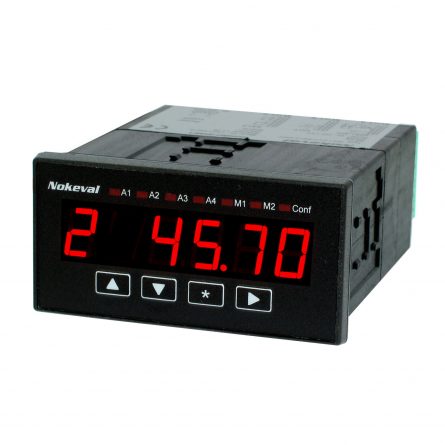 2212 panel meter
2-channel panel meter for process signals mA/V, and potentiometer. Like model 2012, but equipped with two input cards.
Product code: 93258
Ask for an offer
Process inputs 0/4…20 mA, 0…5/10 V, potentiometer
6-digit processor-controlled display device
10-point linearisation
Up to 6 configurable alarm limits
With external contact: screen filtering, display holding operation or display taring
Extensive operating voltages 85…240 VAC or 12…32 VDC
Front panel protection class IP65
Two input channels
See also the PM10/PM20 product range.